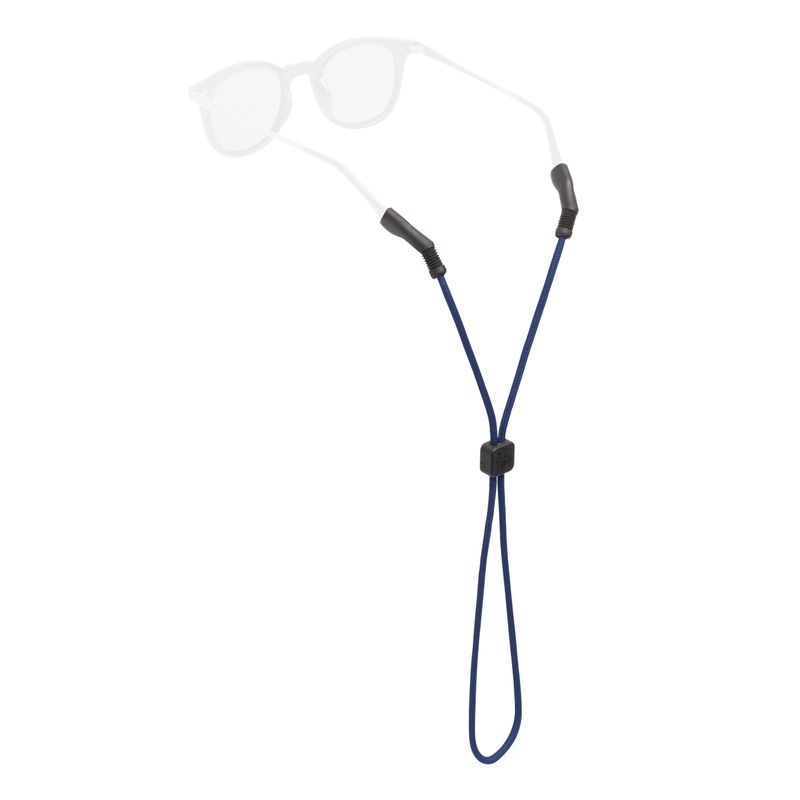 Ranchero

Fits size: SMALL

Fits size: MEDIUM
Please log in to see prices and availability
---
The Ranchero's articulated temple attachment fits a wide variety of glasses and allows the eyewear retainer to rest comfortably. With a secure adjustable bead and durable nylon rope construction, the Ranchero fits small to medium frames.
Features
Ergonomic ends for comfort and fit
Fully adjustable slider bead for security
Light and durable climbing rope construction
Customization available
Made in the USA
Length: 13"
Usable length: 21"
Weight without packaging: 0.3 oz.