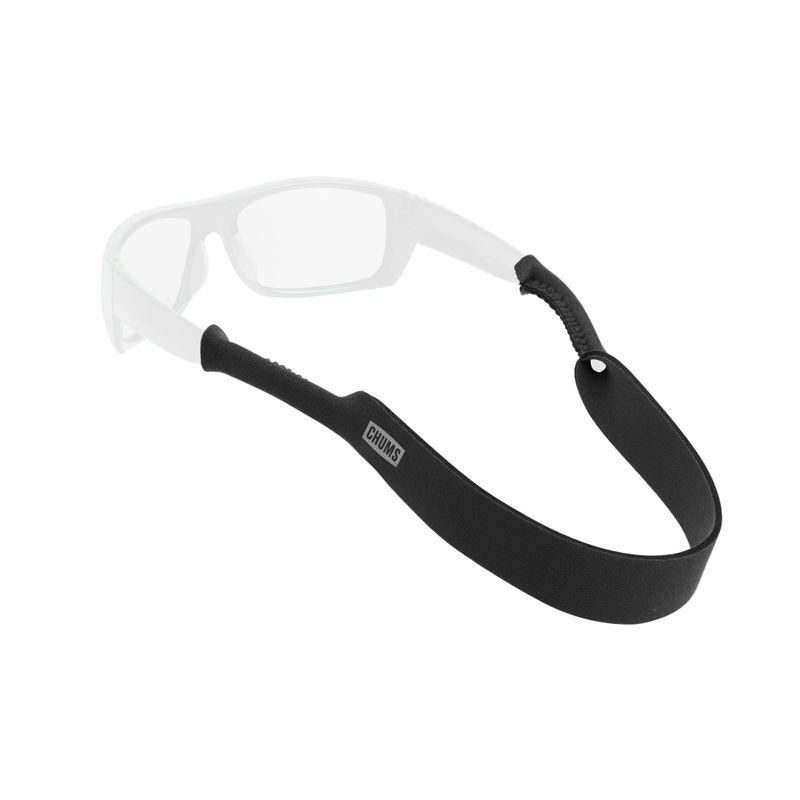 Neoprene
Large End

Fits size: MEDIUM

Fits size: LARGE
Please log in to see prices and availability
---
Our classic neoprene retainer designed for larger frames. The Neoprene eyewear retainer has been a favorite of river runners and people on the water for decades. The lock-stitched ends slip over most size eyewear frames. For a tighter fit, slide the retainer further down your frames.
Features
Industry standard for neoprene retainers
Quick drying and durable
Comfortable, lightweight and easily adjustable
Light flotation, floats frames up to 18g (0.6 oz.)
Latex free
Customization available
Length: 16"
Usable length: 12"
Weight without packaging: 0.2 oz.