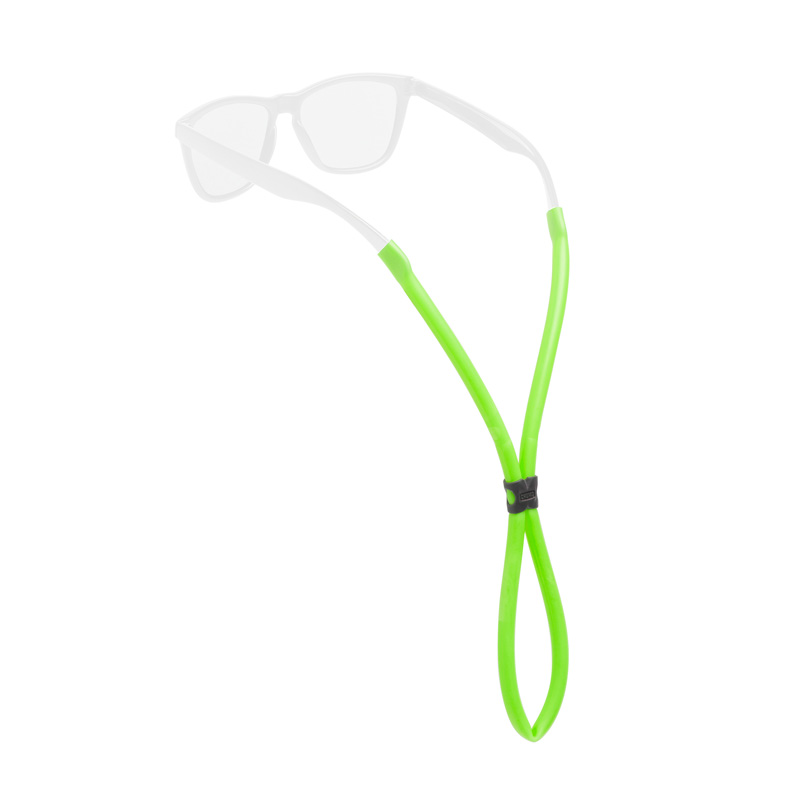 Halfpipe

Fits size: SMALL

Fits size: MEDIUM

Fits size: LARGE
Please log in to see prices and availability
---
A lightweight latex tube design and easily adjustable bead set the Halfpipe apart from other floating eyewear retainers. Popular with kayakers, the half pipe fits under helmets and cinches tight to the head during treacherous runs and rides. Floats up to 5g (.2oz.) and fits small- to medium-sized frames.
Features
Strong, flexible latex tube
Adjustable slider bead
Will float frames up to 0.2 oz. (5g)
Low bulk and soft compression makes it comfortable under helmets
Length: 8.625"
Usable length: 14"
Weight without packaging: 0.3 oz.