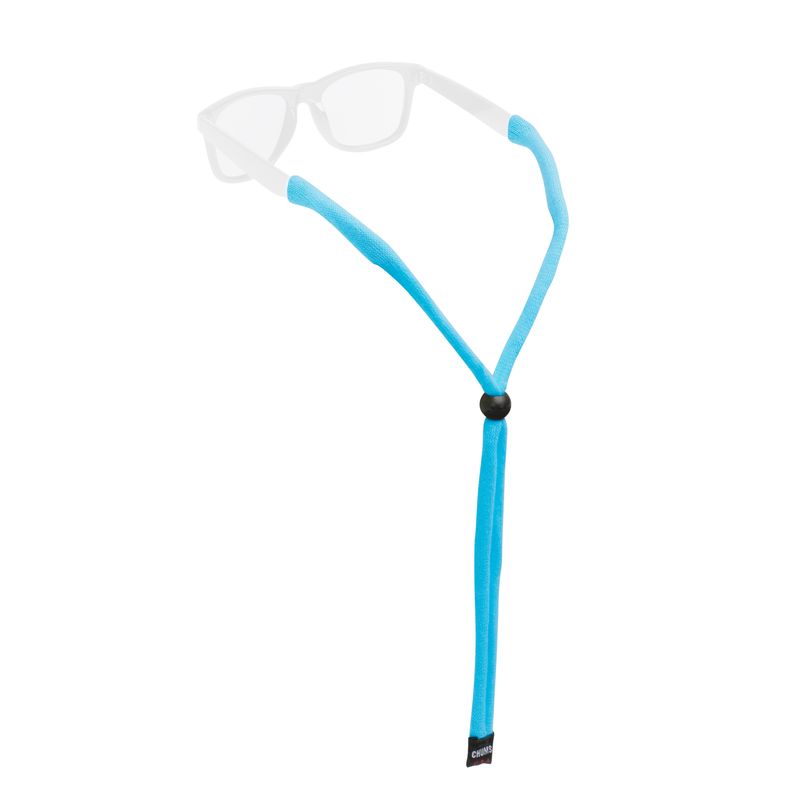 Chums Original
Standard End

Fits size: SMALL

Fits size: MEDIUM
Please log in to see prices and availability
---
The easily adjustable Chums Original retainer is the product that put us on the map. Millions agree: it is ideal for all forms of action, be it on water, land, snow, or in the air. The original cotton eyeglass retainer has it all: quality, comfort, and the ability to fit most standard frames.
Features
Fits standard-sized frames
Bead adjusts for superb fit
Hand wash with mild soap. Rinse thoroughly. Stretch to original length.
Made in the USA
Customization available
Length: 14.5"
Usable length: 25"
Weight without packaging: 0.4 oz.