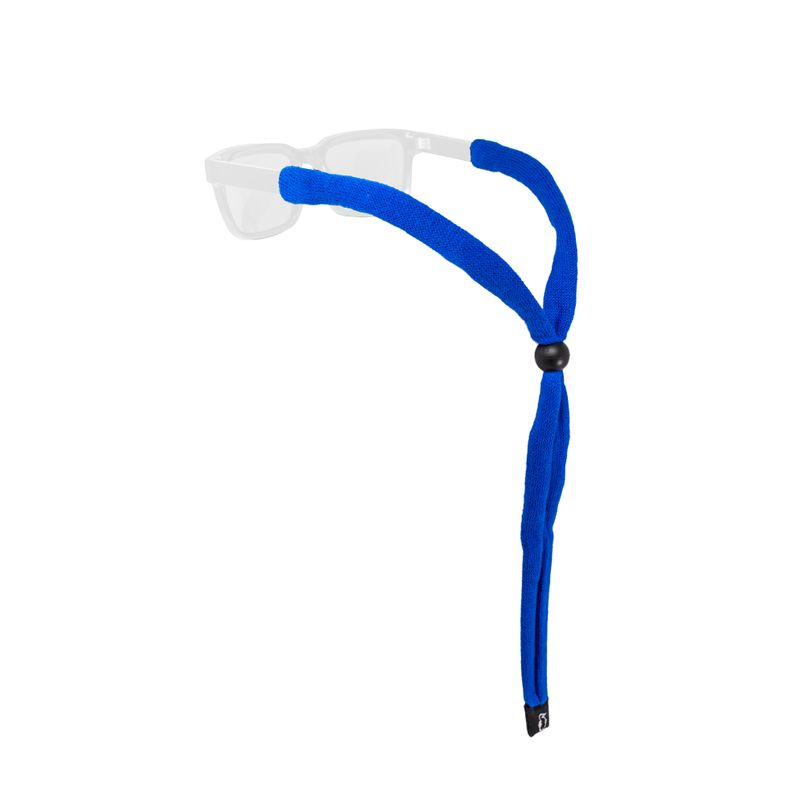 Original Original
Small End

Fits size: SMALL

Fits size: MEDIUM
Please log in to see prices and availability
---
A version of our Original Standard eyewear retainer designed especially for thinner frames. The Original Small End has all the comfort and features of the Original Standard and is perfect for sport shades and wire frames.
Features
For thinner frames
100% comfortable cotton
Bead adjusts for superb fit
Field tested eyewear, sunglass and eyeglass cord
Length: 14.5"
Customization available
Hand wash with mild soap. Rinse thoroughly. Stretch to original length.
Made in the USA
Usable length: 25"
Weight without packaging: 0.3 oz.