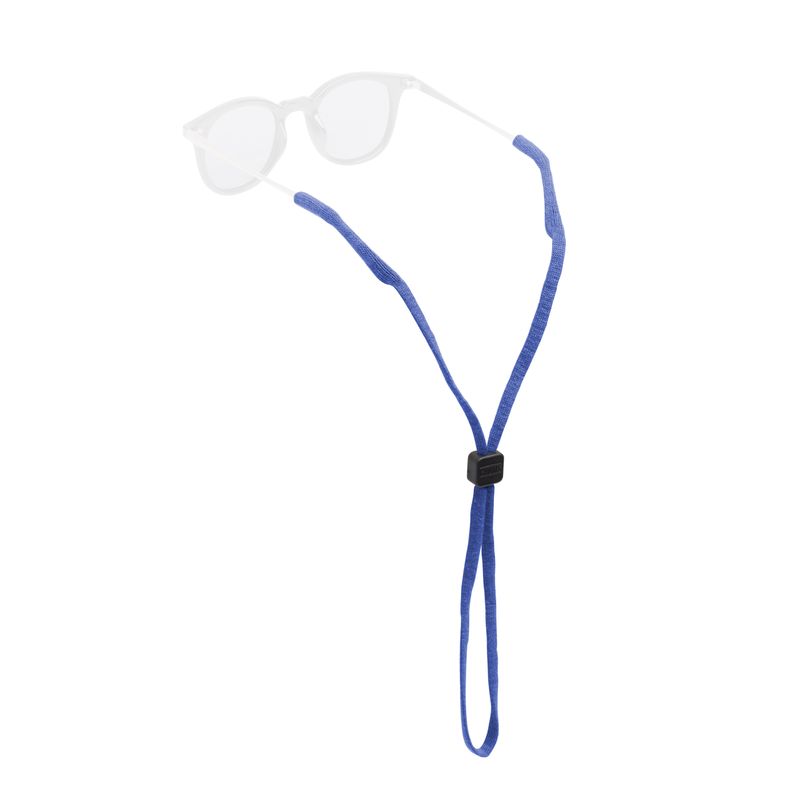 Elastic

Fits size: SMALL

Fits size: MEDIUM
Please log in to see prices and availability
---
The Elastic eyewear retainer features a thin design preferred by the helmeted crowd, including kayakers, climbers and skiers. It's also a favorite of the thin frame crowd. A stretchy cotton/Lycra blend gives it elasticity, and our adjustable slider bead allows for a precise fit.
Features
Cotton/Lycra stretchy blend for ultra-thin design
Molded slider adjusts for precise fit
Field tested sunglass, eyewear and eyeglass cord
Made in the USA

Length: 14"
Usable length: 26.5"
Weight without packaging: 0.2 oz.